Health
• Sunday, October 1, 2023 • 4 min
Why you should test your vitamin D-levels regularly
By Zinzino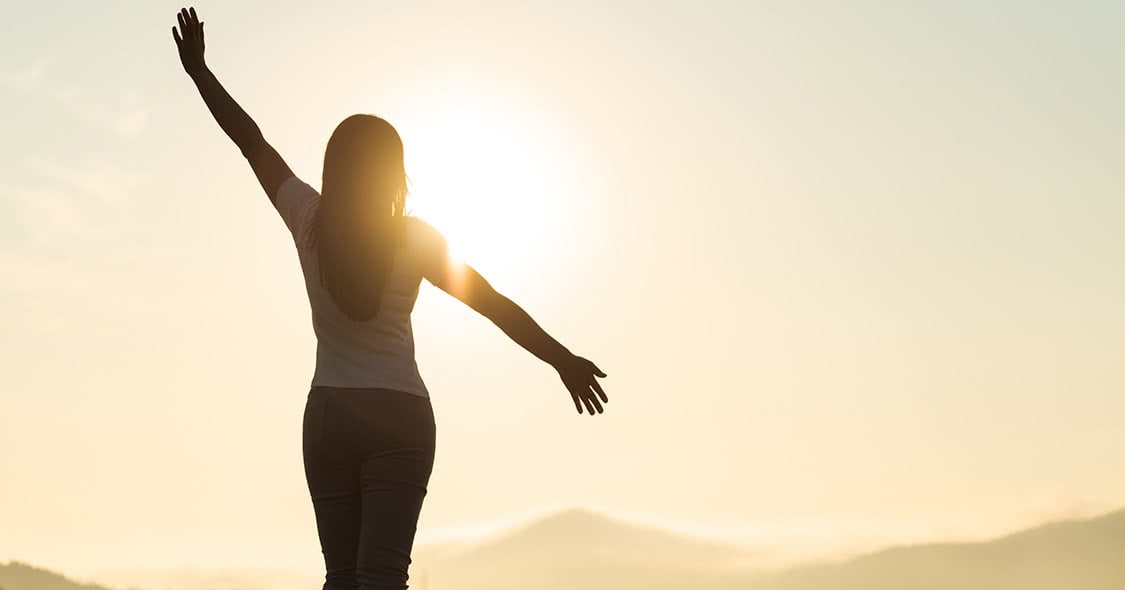 It's called the sunshine vitamin for good reason. The sun is our most natural source of vitamin D, and we can produce up to 80% of this essential nutrient this way. But do you know how much of it your body actually soaks up from the sun? Factors such as lifestyle, age, sunscreen routine, skin type and even where you live may impact your body's ability to spark that vital synthesis. Our individual Vitamin D needs are unique, and they are not constant. This is why we should monitor our levels throughout the year to stay on top of our health.
So, what causes vitamin D deficiency?
Today, low vitamin D levels is a major health problem worldwide with more than one billion people reported as vitamin D deficient, according to the US National Institutes of Health. Lack of exposure to direct sunlight is a key factor. Did you know that we need to sit in the sun for at least 15 minutes to start producing vitamin D? And that is if we have fair skin. For those of us with darker skin, we need up to 6 times more sun exposure. Also, if you're living in the Northern hemisphere, you're pretty much unable to make any vitamin D from the sun at all between October and March, according to the New England Journal of Medicine.
Food will also top up our vitamin D levels, but this source can only meet approximately 20% of our daily requirements. Additionally, the nutritional content in most of the food we eat today is coming up short on vitamin D. It is also a fat-soluble nutrient. The more weight we carry, the more vitamin D our bodies need to consume and produce to maintain sufficient levels in our blood.
What happens if you don't get enough vitamin D?
Vitamin D is an essential nutrient that contributes to a normal immune system. It helps the body absorb calcium, maintain bone health, muscle function, teeth, and cell division. Vitamin D deficiency is many times a silent condition which most of us are not even aware of. The clinical picture includes muscle weakness, bone pain and fractures, rickets and osteomalacia. Having a better understanding of our individual vitamin D needs and how to keep the levels steady can be a game-changer for our overall health and wellbeing. And we should never underestimate the power of exercising outdoors. Time outdoors will increase our chances to produce vitamin D naturally and consequently, counteract the negative effects of a deficiency.
Is there a home-test for vitamin D deficiency?
Our bodies are unique, and our health is a very personal matter. This is particularly true when it comes to our vitamin D needs as they depend solely on who we are, where and how we live, as these factors determine how our bodies respond to the sun. However, being in in-tune with the status of our body is easier said than done. There are tools available to help us keep track of our vitamin D levels and make sure we're not putting our health at risk. Given the growing rates of vitamin D deficiency in the global population, more and more doctors and health practitioners are now screening their patients regularly. There are also an abundance of vitamin D self-tests on the market for those of us without access to preventive healthcare, who want to be on top of – and in charge of – our own health.
What should you look for in a vitamin D test?
Make sure you get your vitamin D status from a reliable source. Choose a brand that will analyze your dried blood spot samples in an independently managed, confidential, laboratory setting. Also, make sure you will get help to customize your intake with personal recommendations based on your needs.
Zinzino is a global health and wellness brand that has been focusing on preventative health for over a decade. Today, the company is considered pioneers within test-based nutrition, on a mission to empower people to take charge of their own health. Their new VitaminD Test is the latest addition to their product range of all-natural food supplements and dried blood spot tests. Every test is analyzed by Vitas Analytical Services; an independent GMP-certified laboratory based in Norway and a world leader in dried blood spot testing. Put your body to the test in the comfort of your own home and find out if the sun is doing its job or if you need to improve your levels. Zinzino takes a holistic perspective on your personal health and offers the VitaminD Test as a precursor to ZinoShine+. A unique, vitamin D and broad-spectrum magnesium food supplement with easy-to-customize dosing that allows you to top-up your levels naturally with vegan vitamin D3 from highly bioactive, wild-harvested lichen.
How long does a vitamin D-test take?
When you check your vitamin D status with the Zinzino VitaminD Test, your results will be available within 20 days, completely confidential and accessible only to you with easy-to-understand graphics. Zinzino will also give you recommendations on how to gently adjust and maintain your vitamin D status throughout the year. Restoring your levels with supplements generally takes 3-4 months depending on the dose and your individual condition. You should re-test your status every 120 days to make sure you are within an optimal range. At zinzino.com you can find out more on how to test your vitamin D levels in a safe environment with the most accurate results available on the market today.