Balance Concept
Bring your Omega-3 levels back into balance
They have a direct impact on your immune system, brain and heart functions.
Balance Concept
Bring your Omega-3 levels back into balance
They have a direct impact on your immune system, brain and heart functions.
We have revolutionized the fish oil industry
Our BalanceOil+ is powered by polyphenols from pre-harvest olives, the same antioxidants naturally found in fish, keeping the Omega-3s fresh in bottle and body.
Most people today are out of balance
Our modern diet is low in key nutrients, with too many Omega-6s and not enough Omega-3s.

97% are out of balance when first tested, even if they're already on other Omega-3 supplements.
Take the test. Start your health journey
Get your baseline measure. Start your supplement regime. Check your progress. Get proof in writing.
Step 1 - Take our BalanceTest
Our scientific and confidential home health test is the foundation of our personalized nutrition strategy and a natural starting point on the way to better health.
Step 2 - Get your fatty acid profile
The BalanceTest provides you with accurate readings of 11 fatty acid levels in your blood and your essential Omega-6:3 balance.
Step 3 - Tailor your supplements
Based on your results, we give you targeted recommendations to fill in the nutritional gaps with our BalanceOil+.
Step 4 - Test again after 120 days
Any changes in your lifestyle affect how you respond to nutrition. That's why we ask you to test and monitor your progress and adjust your intake if need be.
1,168,436 BalanceTests performed to date
Power your body from within
Get started with our Balance Concept featuring our fatty acid blood spot test and Omega food supplements.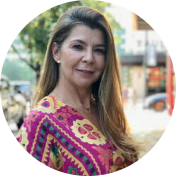 As a health coach I thought I was eating right…
...but my first test was very disappointing. After achieving balance, I noticed a big difference not only on my hair and skin but in my energy, my muscle recovery, my joints, and so much more.
Julieta

Before: Unbalanced 21.9:1
After: Balanced 3.6:1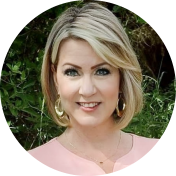 I was just a bit embarrassed
Now I know that BalanceOil really works, and that gives me a peace of mind and something to be proud of!
Karla (Denmark)
Before: Unbalanced 34:4
After: Balanced 2.9:1
As a professional dancer...
...I have always had a strong focus on eating healthy. When I'm in balance, I can keep my concentration longer and my muscle recovery after working out is a lot faster.
Daniel (Norway)
Before: Unbalanced 6.3:1
After: Balanced 2.4:1
Health
The Omega-6:3 Ratio & Why You Should Test It
Thursday, May 26, 2022
Health
Get personal with your supplements.
Tuesday, January 12, 2021
Health
Do I need to take a blood test before using supplements?
Thursday, April 28, 2022